M. TURNER LANDSCAPES
Meg Turner created M. Turner Landscapes (MTL) as a Virginia-based full service landscape design firm with a focus on creating gardens that reflect classic design principles. MTL transforms clients' properties into beautiful, functional, elegant and timeless landscapes.
DESIGN PRINCIPLES
MTL collaborates with its clients to create gardens that:
Reflect the client's needs and desires
Respond aesthetically and ecologically to the site's natural characteristics
Seamlessly integrate the style and flow of the home's architecture and landscape
Feature a plant palette that provides four seasons of interest with a beautiful interplay of restrained color, form and texture
Feature hardscape elements made with exquisite natural materials and expert craftsmanship
Respect the natural habitat by implementing effective storm water retention practices and using plants appropriate to the site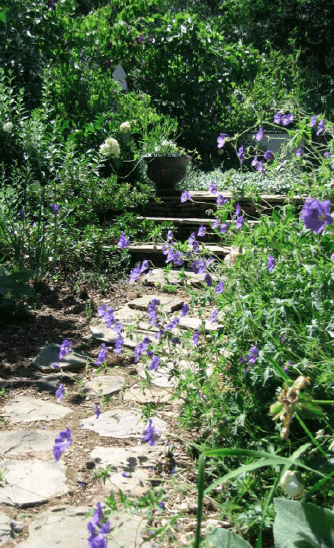 LANDSCAPE PLANS
After consultation with you (and your contractor and/or architect, if applicable) about your vision for your property, we will obtain a topographic survey and perform a site analysis. We will then draft a landscape plan. Depending on your objectives, plans may include terraces, walkways, water features, walls, fences, drives, plantings, and architectural features. Where necessary, construction drawings will be drafted. If desired, we will specify outdoor furniture and garden ornament to complement your landscape design.
When you are ready to implement the plan, we will recommend contractors who we have found over the years to be the best in their fields. Given the investment you are making in your property, it is crucial to use those masons, landscapers, carpenters, irrigators and graders who provide the best quality at the fairest price. After you choose the contractors, we will supervise installation to ensure that every detail is executed and we will work with the contractors and you to transform the landscape plan into a beautiful garden.
Once an installation is ready to begin, we will meet with you and the contractor to go over the plan, discuss questions or on-site issues, decide on materials to be used and review the plant list regarding availability of plants and any necessary substitutions. The contractor will call us once the garden or hardscape is laid out, and we will meet to make any necessary field adjustments. In addition, we will check in periodically, as necessary, to monitor progress, consult on issues that arise during construction, and place new and transplanted plants once the beds are ready.
Landscape Plans are priced by the project. A proposal with a firm price is submitted to the client. The price takes into consideration the amount of time estimated to complete the plan(s), as well as the complexity and extent of the project. The price includes all consultations prior to and including presentation of the plan. Time spent after the plan is presented is billed at the $125 hourly rate, including supervision of installation, nursery visits, and subsequent consultation with the client and contractors. Property surveys are billed directly to the client by the surveyor. Travel time after first10 miles each way is billed at $75 per hour.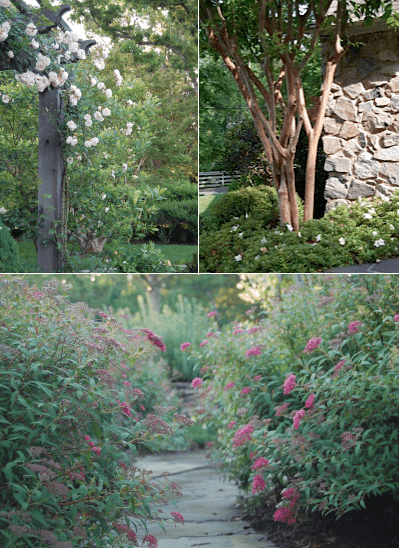 FIELD LAYOUTS
If you are happy with the shape, size and design of your terraces, walkways, lawn and planting beds, but would like to add trees, shrubs or perennials, or play some musical chairs with the plants you have, a full landscape plan is not usually necessary.  Instead, we will meet to discuss your thoughts and concerns and any plants you would like to incorporate into your new garden.  We will then take rough measurements of the existing beds, make notes in response to our discussions, and draft a list of recommended plants.  Once we finalize the plant list, we will coordinate with the landscape installer, meeting him to place the plants and discuss other changes (such as removal or transplanting of plants), and supervise installation.