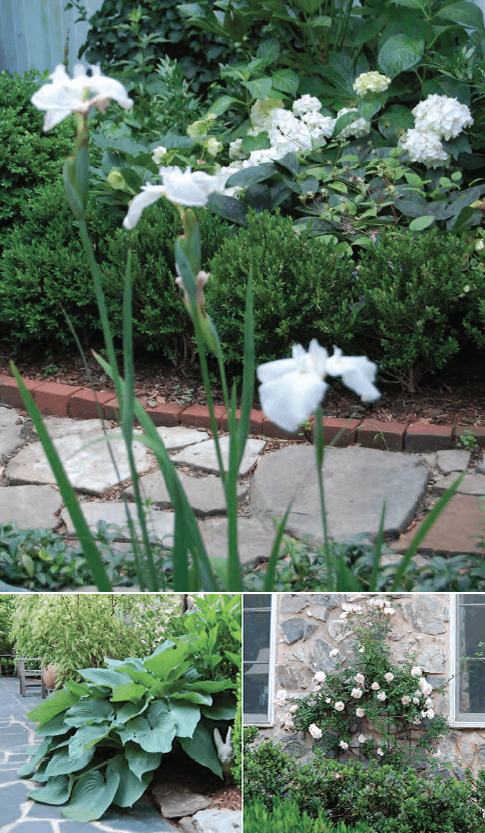 MAINTENANCE CONSULTATION AND COORDINATION SERVICE
Gardens don't stand still. When maintained to look their best, they lure you to spend your mornings and evenings enjoying them. When they become overgrown, get choked by weeds, and otherwise fail to thrive, they become a constant reminder of all the yard work you haven't done. You made a significant investment when you created your garden — but a garden is only as beautiful as the care it receives.
I am asked throughout the year many garden maintenance questions such as: when and how to prune a particular shrub, what is a weed and what is a perennial, and which hydrangea gets pruned in fall and which in spring. Many of you — like me — attempt to keep up with your yard chores, and then get behind and overwhelmed. By the time you call to schedule maintenance, the landscaper's calendar is full for the next 3 months.
With the goal of ensuring that your gardens look glorious all year, while allowing you to spend more time enjoying them and less time dealing with the hassles of maintenance, I'm offering the following garden maintenance concierge service the Central Virginia area:
SERVICES:
● Consult with you once per year, where we walk through your yard to discuss and outline specific maintenance needs
● Create a customized list of maintenance work by season for the landscape crew (or you) to do, specifying pruning and feeding schedules for all of your plants;
● Schedule maintenance visits with your preferred landscaper after consulting with you on the number of visits and the optimum times for those visits
● Meet in your garden with the head of the crew at the beginning of each scheduled maintenance visit to check in and review the work list to be completed (Up to 4 visits per year)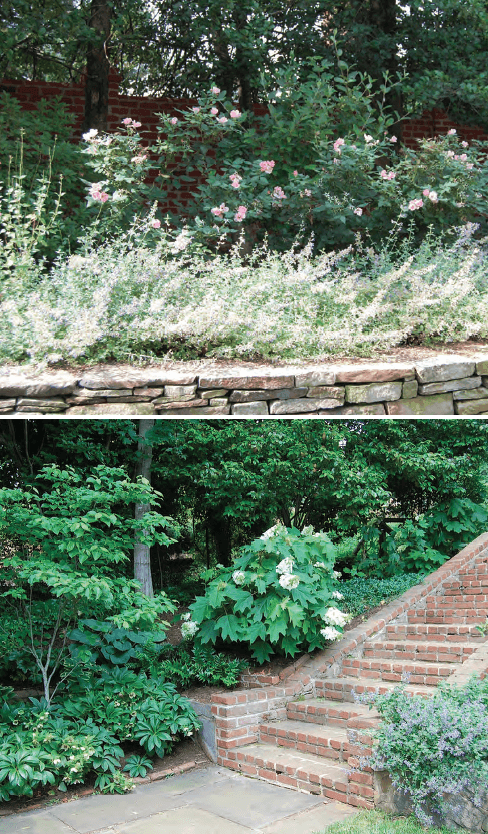 IDEAL YEARLY MAINTENANCE SCHEDULE:
● Early Spring (late February/March): annual edging of bed lines, seasonal pruning and fertilizing, winter cleanup, mulching
● Late Spring (May/June): seasonal pruning and feeding, dead-heading, weeding · July/August: seasonal pruning and feeding, dead-heading, weeding
● Fall: seasonal pruning and feeding, weeding, fall clean-up
*I highly recommend using only skilled maintenance for pruning, weeding and mulching. I will be happy to make specific recommendations of skilled landscape maintenance professionals.
SIGNS YOUR GARDEN IS NOT RECEIVING THE CARE IT DESERVES:
● The shape of your lawn or planting bed has lost its definition
● Over-mulching is causing your plants to slowly smother and decline, as nutrients and water fail to seep through the impenetrable barrier and pests take shelter
● Plants don't bloom profusely because they are pruned at the wrong time or in the wrong way
● Shrubs that should have a naturally beautiful shape are pruned into stiff artificial shapes (a bird should be able to fly through a Camellia without touching a leaf)
● Weeds crowd out and choke other plants, eventually spreading to the lawn and other beds.
● Trees and large shrubs fail to reach their elegant potential because they are not pruned properly (for example, Crape Myrtles need to be selectively thinned — not topped, and need suckers removed)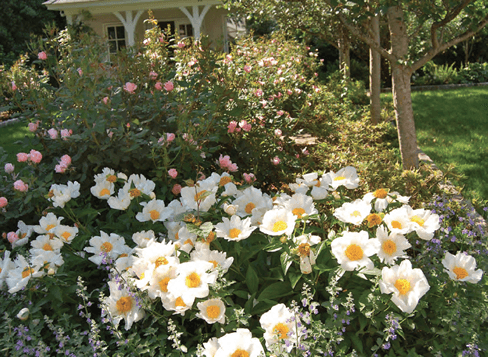 Fee:
Package A: $450 ($250 for courtyard gardens)
Includes annual on-site consultation with you, customized checklist of work, scheduling of maintenance visits with your preferred crew and up to 4 in-person check-in visits with you or your maintenance crew supervisor at the time of scheduled maintenance.
Package B: $300 ($175 for courtyard gardens)
Annual on-site consultation and customized list of maintenance work
---
If you prefer to do the work yourself, but would like me to create a maintenance to-do list and/or consult on an as-needed basis, I am happy to do so at my hourly rate of $125 per hour. And for those of you who prefer to do it all, I will continue to publish seasonal Garden To Do Lists on my blog, thewelldressedgarden.com.
If you would like more information or to sign up for this service, please call 804.901.0165 or email me at meg@mturnerlandscapedesign.com to discuss your desired schedule for our consultation and the maintenance work, as well as your preferred landscaper.